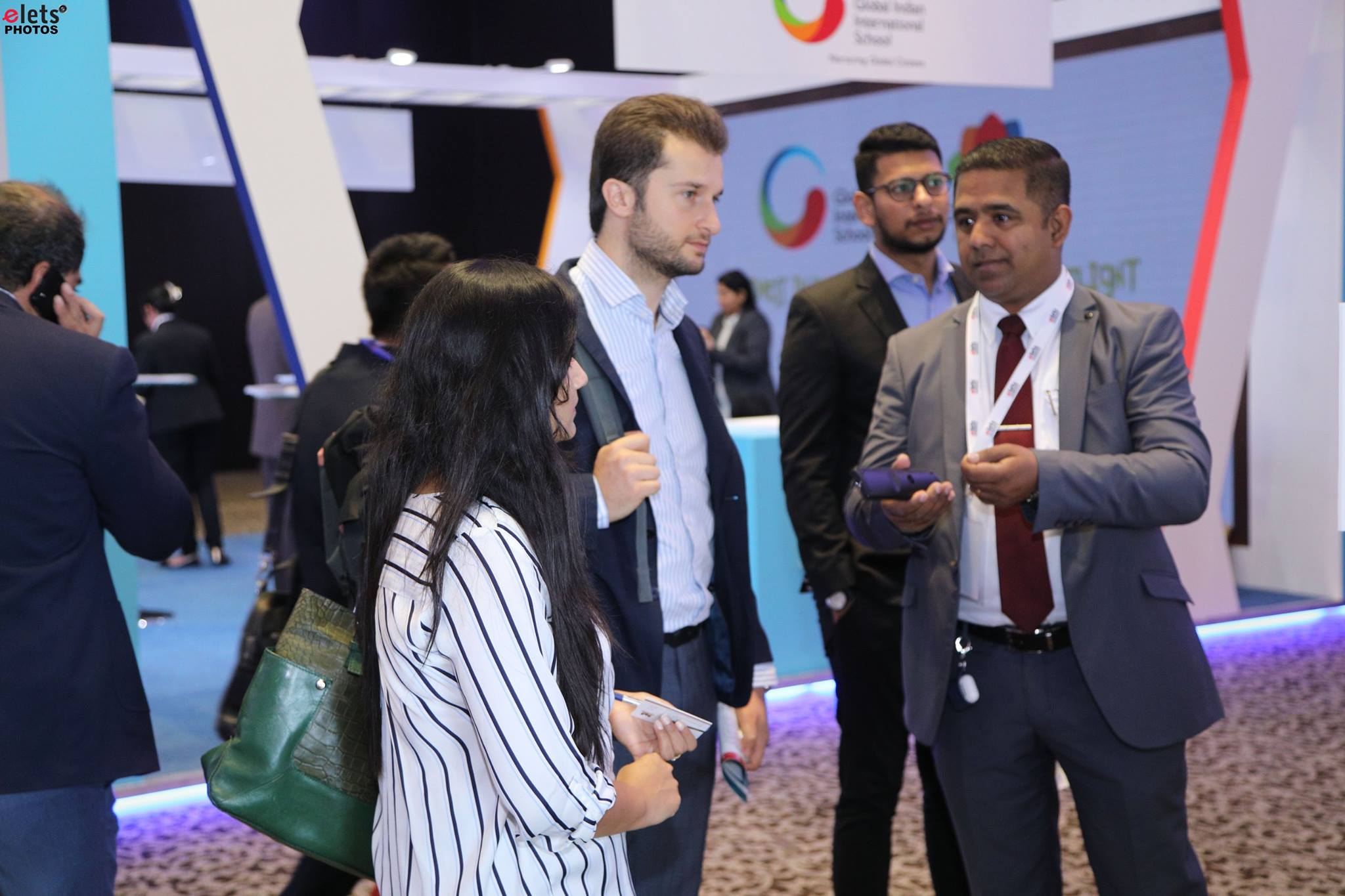 EdTech Unleashed: Accelerating Startups in Transforming Education
By Rashmi Sharma
In today's fast-paced world, the fusion of education and technology, known as EdTech, has become a driving force behind the transformation of learning and teaching. Traditional classroom boundaries are dissolving, making way for innovative approaches that cater to diverse learning styles and individual needs. If you're an ambitious edupreneur brimming with revolutionary ideas to shape the future of education, the EdTech Unleashed programme offers an unparalleled platform to accelerate your journey
The Emergence of EdTech and Its Transformative Influence
In an era where technology permeates all aspects of our lives, education stands as no exception. Educational technology  encompasses a broad spectrum of tools and applications, ranging from interactive learning platforms and online courses to virtual reality simulations and AI-driven personalised learning encounters. The potential for expansion within this sphere is vast, as it confronts challenges such as accessibility, engagement, and tailored education. EdTech innovations possess the capacity to bridge gaps within conventional educational systems, thereby extending high-quality learning opportunities to individuals worldwide.
EdTech in Southeast Asia
The EdTech market experienced significant growth during 2020-2021 due to the Covid-19 pandemic in Southeast Asia. As the pandemic emerged, governments faced challenges in adapting to online learning and engagement due to the lack of preparedness in pedagogical methods. This sudden shift to online education prompted the need for a robust education ecosystem that could ensure consistent and high-quality learning experiences for the masses in both online and hybrid formats, becoming a top priority for Southeast Asian nations in the post-pandemic era.
Governments in the region responded by allocating substantial funds to enhance e-learning platforms and develop the necessary infrastructure, thereby further fueling the expansion of the EdTech market. According to the EdTech Market Trend report from SPEEDA, the year-on-year user downloads of the leading 5 EdTech applications in Southeast Asia saw a remarkable 233% increase compared to the year preceding the pandemic.
As per the report, the EdTech industry in Southeast Asia has attracted around $480 million in venture capital investments over the last five years.
Introducing EdTech Unleashed: A Catalyst for Innovation
EdTech Unleashed is not just a programme; it's a catalyst for innovation in education. This dynamic initiative, orchestrated by the 27th Elets World Education Summit, aims to foster collaboration between visionary edupreneurs and influential stakeholders in the education ecosystem. By offering a stage to showcase groundbreaking ideas and solutions, EdTech Unleashed propels edtech startups into the spotlight, connecting them with educators, investors, mentors, and policymakers on a global scale.
Elevating Your Startup 
EdTech Unleashed goes beyond the confines of a traditional startup accelerator. It is a bespoke opportunity to elevate your startup journey in multiple impactful ways:
Showcasing Your Vision: EdTech Unleashed offers a stage for edtech startups to showcase their inventive concepts and solutions. A panel of experts meticulously evaluates submissions, selecting the most promising startups to feature in a coveted speaking slot during the 27th Elets World Education Summit in Malaysia on 2-3 October.
Engaging Pitch Sessions: Envision yourself addressing a captivated audience comprising educators, investors, policymakers, and industry experts. The summit guarantees engaging pitch sessions, affording each startup an 8-10 minute presentation followed by a 2-minute Q&A session. This serves as your moment to captivate, inspire, and elucidate the transformative potential of your edtech innovation.
Networking Prospects: EdTech Unleashed offers a distinct platform to network with some of the sharpest intellects within the fields of education and investment. Forge connections with angel investors, venture capitalists, accelerators, mentor-investors, and corporate supporters actively in pursuit of the next groundbreaking edtech solution.
Unparalleled Exposure: The exposure garnered through EdTech Unleashed holds immeasurable value. Presenting your pioneering solution to a diverse audience opens avenues for collaborations, partnerships, and growth prospects that can propel your startup to unprecedented heights.
Access to Funding: Funding often forms the lifeline for startups to manifest ideas into reality. EdTech Unleashed brings together potential investors who are eager to endorse and collaborate with inventive edtech startups. Your solution might precisely be the game-changer they have been anticipating.
Guidance from Seasoned Experts: Gaining insights from seasoned professionals is a privilege. EdTech Unleashed offers educational entrepreneurs the opportunity to receive guidance and mentorship from experts who have navigated the intricate startup landscape and can contribute to shaping your trajectory.
Malaysia: A Nexus of Possibilities: Set against the backdrop of Malaysia, the summit provides a gateway to novel avenues of growth and opportunities to engage with influential decision-makers. This burgeoning market holds immense promise for those aspiring to broaden their horizons.
Spotlight in Elets Digital Learning Magazine: Startups that align with investor criteria will receive recognition in the esteemed Elets Digital Learning Magazine, amplifying their reach and visibility.
Seizing the Opportunity of a Lifetime
As the landscape of education undergoes a profound transformation, EdTech Unleashed stands at the forefront of this revolution. If you're an edupreneur with a transformative vision for education, seize the opportunity to be part of a programme that can reshape the future. Join us at the 27th Elets World Education Summit in Malaysia, where you can pitch your ideas, connect with industry leaders, and collaborate with like-minded innovators.
Your journey toward revolutionising learning and teaching through technology starts with a single step: Apply now for EdTech Unleashed and unlock the global stage for your startup's potential. Let your innovation redefine education and leave an indelible mark on the world. Embrace the power of EdTech Unleashed and be a driving force in shaping the future of education.
Visit: https://wes.eletsonline.com/startups/