School

Education
The World Education Summit Awards within the realm of school education serve as a tribute to the noteworthy efforts and innovative undertakings carried out by educational institutions and their leaders. These awards are designed to honor individuals and schools that have made significant strides in enhancing teaching quality, learning experiences, and employability prospects.
Nominate Now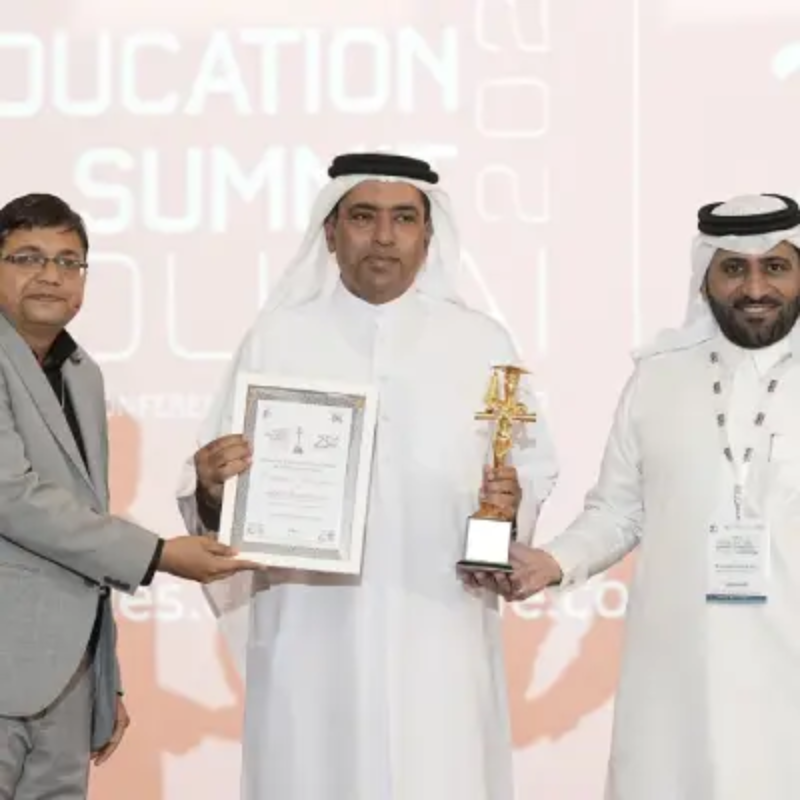 Excellence in Online Teaching
Best Online Content
K12 School Chain of the Year (National/International)
Excellence in Education for Holistic Development
Excellence in Teacher Empowerment
Outstanding Use of Digital Learning in Classroom
Innovation in Global Collaborative Learning
Best Application for Academic Excellence
Innovation in Pedagogical Practices
Best Green & Sustainable School (India/Southeast Asia )
Best School in Language(s) Education
Leading School in International Curriculum Practices
Best Practices for Academic Excellence
Best Campus Infrastructure (India/Southeast Asia)
Leading School in STEAM Education
Best School in Sports Infrastructure
Innovation in Special Education
Excellence in Technology Integration in Education
Excellence in Co-Curricular Activities
Excellence in Faculty Training & Inclusive Learning
Best School with Project-Based Learning
Innovative Design Thinking Approach
Best School of the Year
Emerging School of the Year
Teaching Excellence Award of the Year
Educator of the Year
Edupreneur of the Year
Online Teaching Excellence
Innovative Entrepreneur in School Education
Creative Entrepreneurship in Early Childhood Education
Emerging Preschool Entrepreneur
Woman Eduprenuer of the Year
Outstanding Contribution to Capacity Building
Principal of the Year
Excellence in Inclusive Education
Excellence in Instructional Leadership
Director of the Year
Technology Trailblazer in School Education
Best Online Learning
Best Infrastructure for Faculty Development
Outstanding Pre-School Interactive Programme
Pre-School Chain of the Year (National)
Pre-School Chain of the Year (SouthEast Asia)
Standalone Pre-School of the Year
Innovation in Pre-School Pedagogy
Emerging Standalone Pre-School
Innovative Curriculum in Early Childhood Development
Leading Pre-School Chain in SouthEast Asia
Leading Pre-School in India
Innovative Use of Technology for Early Childhood Teaching
Excellence in Inclusive Learning
Best Online Skills Provider of the Year
Leading School in Vocational Education and Skills Training
Leading Vocational Institute for Skill Development
Innovative Curriculum for Skill Development
Outstanding Initiatives to Enhance Employability
Most Impactful Initiative in Skill Development
Digital Learning Initiative in Skill Development
Debutant Skill Training Programme
Outstanding Initiative to Build a Future-Ready Workforce
Why Participate in the Elets World

Education Awards?
Recognition of Excellence
By participating in the awards, you have the opportunity to gain recognition for your exemplary efforts and achievements in the education sector. Your work will be acknowledged on a global stage.
Inspire and Be Inspired
Interact with leading educators, innovators, and experts from around the world. Share your ideas, learn from others, and be inspired by the transformative initiatives that are shaping the future of education.
Showcase Your Innovations
Demonstrate your pioneering solutions, technology integrations, and methodologies that are revolutionising the way we teach and learn. Gain valuable feedback and insights from the education community.