At Elets, we are delighted and overjoyed to announce yet another edition of India's biggest platform to bring the best from the field of education. Come and join us for the 23rd World Education Summit on (24-25-26 March 2022)
The summit brings together the best minds from the world of education on a common platform to discuss important issues related to the industry as well as the challenges and opportunities in India's higher education.
India's higher education sector has seen a metamorphosis in recent times. From providing quality education, developing basic infrastructure, a steady increase in the number of universities and colleges, to a flexible education model.The World Education Summit is a platform, where the stakeholders come together to discuss and share the experiences that can really enrich higher education.
The two-day event will focus on bridging the gaps in the education system, lack of quality research work, availability of quality institutions, less collaboration and many other significant topics that demand for attention and development in the higher education sector.
The World Education Summit is a platform where one can see a harmony of government officials, policymakers, thought leaders, opinion makers, and other stakeholders from the higher education sector, coming together to share ideas and create new synergies.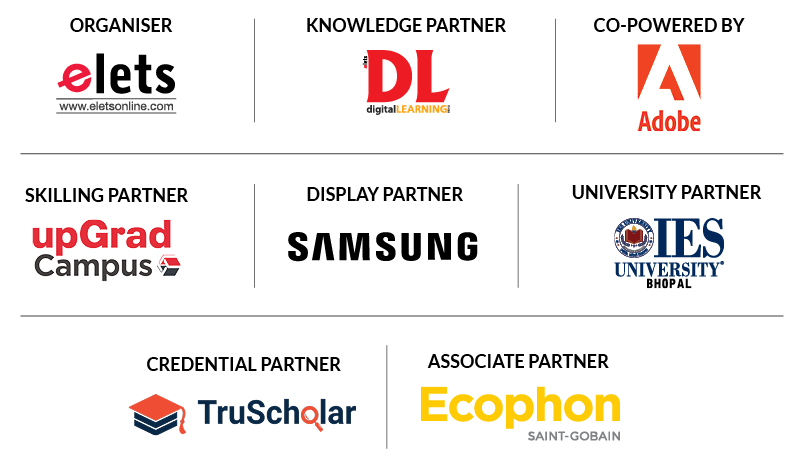 National Education Policy (NEP): Approach, Opportunities and Challenges
Significance of e-Learning, Blended learning, Distance Education in Higher Education
Impact and Role of Artificial Intelligence in Higher Education
Education & training for integrated urban & rural development; stepping stones for curriculum development & skill enhancement
Reimagining Higher Education: The Post Covid - Campus
Rise of Massive Online Open Courses - Roadmap Ahead
International Collaborations for building Future Ready Workforce – a Global perspective
Block chain technology redrafting the blueprint in the Indian Higher education sector
Creating a synergy between technology and curriculum for better employment ready courses - How can digitalization help this goal ?
New UGC Reforms: How should HEIs adopt?
Challenges in intersection of SaaS and Higher education to deliver exponential growth for the education sector
Blended and Multi format digital learning - can they be the building blocks of higher education in India. Your take.
Enhancing classroom experience – Key Infrastructure aspects which can aid the teaching-learning process
Schedule plan
Start Your Exciting Journey, Who Makes This remarkable events Possible!
1000+
Higher Education Institutes
100+
International Experts
25+
Government Dignitaries
20+
Knowledgeable Sessions
Panel Discussion: Deliberations on policy roadmap and other topical issues in Higher Education
Roundtable: Exchange of information, ideas and insights on Higher Education among VC & CEOs
Exclusive sessions: Focused discussion on topical issues pertinent to the sector
WES Awards 2022: Recognition of quality and excellence in Higher Education delivery
Creating environment for Games and Sports among the students
Delegate Participation: Over 1000 national and international delegates
Networking: Interactions among all stakeholders
Why to be an exhibitor?
Branding and Marketing opportunity
Focused on one-on-one interactions with top educationists, industry leaders, chancellors, vice chancellors and policymakers
Opportunity to sign MoUs with Global Universities and Institutions interested in the Indian Market
Meet the ministers and ambassadors of some major countries
Why to attend it?
Platform for Policy Deliberations: Listen to policymakers and provide your perspective
Knowledge Transfer: Exposure to global best practices
Networking: Explore new tie-ups with domestic and foreign partners
Visibility: Leverage branding opportunities through advertisements, exhibitions and sponsorships
Past Partners