We,‌ ‌at‌ ‌the‌ ‌20th‌ ‌World‌ ‌Education‌ ‌Summit‌ ‌&‌ ‌Awards‌ ‌from 22-24 September, 2021 ‌will‌ ‌bring‌ ‌together‌ ‌the‌ ‌leaders‌ ‌of‌ ‌ higher‌ ‌education‌ ‌in‌ ‌India‌ ‌and‌ ‌abroad.‌ ‌The‌ ‌higher‌ ‌education‌ ‌system‌ ‌is‌ ‌gaining‌ ‌popularity‌ ‌ across‌ ‌the‌ ‌world.‌ ‌COVID‌ ‌19‌ ‌pandemic‌ ‌could‌ ‌not‌ ‌even‌ ‌spoil‌ ‌the‌ ‌spirit‌ ‌of‌ ‌students‌ ‌ focusing‌ ‌on‌ ‌higher‌ ‌education.‌ ‌The‌ ‌pandemic‌ ‌has‌ ‌affected‌ ‌millions‌ ‌of‌ ‌students‌ ‌ worldwide,‌ ‌including‌ ‌those‌ ‌aspiring‌ ‌to‌ ‌study‌ ‌overseas.‌ ‌The‌ ‌event‌ ‌will‌ ‌be‌ ‌a‌ ‌platform‌ ‌ where‌ ‌students,‌ ‌teachers‌ ‌and‌ ‌other‌ ‌industry‌ ‌leaders‌ ‌will‌ ‌be‌ ‌available‌ ‌to‌ ‌discuss‌ ‌how‌ ‌to‌ ‌ deal‌ ‌with‌ ‌the‌ ‌challenges‌ ‌and‌ ‌gain‌ ‌skills‌ ‌in‌ ‌higher‌ ‌education‌ ‌for‌ ‌professional‌ ‌growth.‌
The World Education Summit & Awards is the premier platform dedicated to innovative discussion that can support and expand the knowledge of students pursuing higher education globally. The platform can help educational institutions to have a learning experience, which can be implemented in their institutions. This event aligns with the topics of cyber security, data protection, technology strategy, child safety, quality education, IT management including others.
It is always known that Knowledge is power, the more knowledge one has, the more empowered one becomes. Higher education is a powerful tool for a country's overall development. The platform will focus on new-age learning tools that are essential to match the requirements of the current crisis in the education sector. In addition, the integration of technology in higher education will revolutionize the learning process.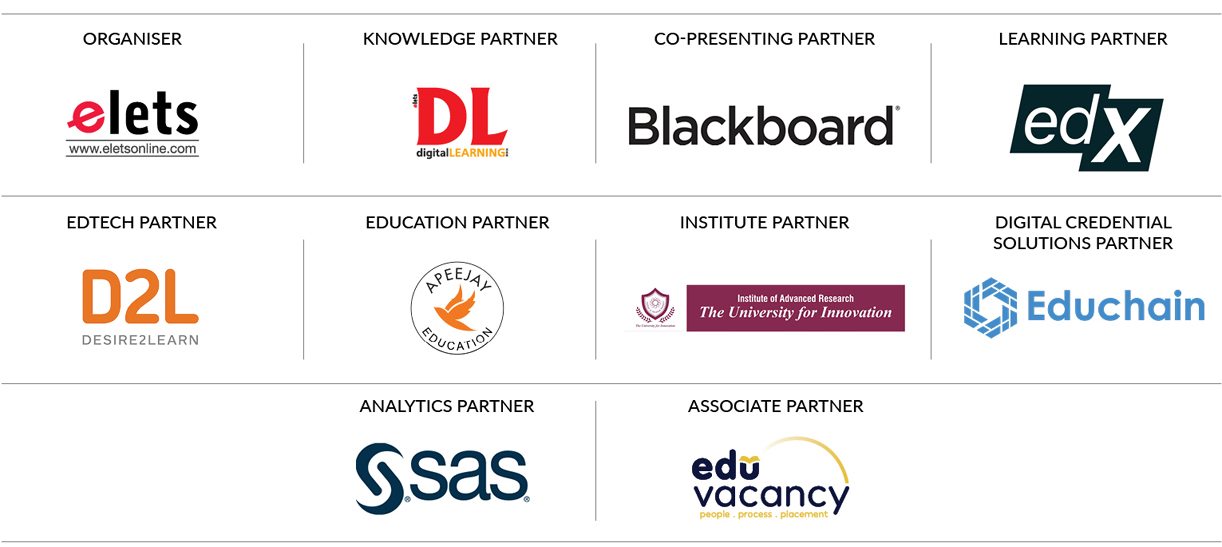 National Education Policy (NEP): Approach, Opportunities and Challenges
Explore the Opportunities of Artificial Intelligence (AI) in Higher Education in India
Admission to Higher Education: The Opoortunities and Challenges
The Advantage and Disadvantage of Accelerating Higher Education privatisation in India
The Opportunities and Challenges : Attracting students from overseas countries for higher education in India
How India is encouraging Foreign Universities to set up their campus in India and the Challenges Ahead
The Vision of 2030: The Future of Higher Education in India and the Goals Ahead
COVID 19 Pandemic: The changes it brought into India's Higher Education System and the Opportunities Ahead
The Current Trends of adapting and developing of online learning in Higher Education
The System and Approach to improve Vocational Education and Skill Development in Higher Education
Introduction of a Holistic Curriculum: Considering practical approach rather than textbook learning
Challenges and Opportunities of Technology that is changing the trends of Higher education in India
Schedule plan
Start Your Exciting Journey, Who Makes This remarkable events Possible!
1000+
Higher Education Institutes
100+
International Experts
25+
Government Dignitaries
20+
Knowledgeable Sessions
World Education Summit & Awards 2021
Panel Discussion: Deliberations on policy roadmap and other topical issues in Higher Education
Roundtable: Exchange of information, ideas and insights on Higher Education among VC & CEOs
Exclusive sessions: Focused discussion on topical issues pertinent to the sector
WES Awards 2021: Recognition of quality and excellence in Higher Education delivery
Creating environment for Games and Sports among the students
Delegate Participation: Over 1000 national and international delegates
Networking: Interactions among all stakeholders
Why to be an exhibitor?
Branding and Marketing opportunity
Focused on one-on-one interactions with top educationists, industry leaders, chancellors, vice chancellors and policymakers
Opportunity to sign MoUs with Global Universities and Institutions interested in the Indian Market
Meet the ministers and ambassadors of some major countries
Why to attend it?
Platform for Policy Deliberations: Listen to policymakers and provide your perspective
Knowledge Transfer: Exposure to global best practices
Networking: Explore new tie-ups with domestic and foreign partners
Visibility: Leverage branding opportunities through advertisements, exhibitions and sponsorships
Past Partners