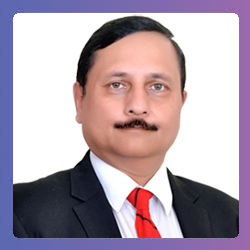 Dr. Prem Das Maheshwari, based in New Delhi, India, is the Business Director for South Asia at D2L. He has over 30 years of rich experience in all aspects of business development and channel management in the international and national higher education space.
Dr. Prem has helmed the business management and education development aspects for India- based organisations such as Amity University, International Management Institute and Tata Consultancy Services. He has also worked for US-based companies such as The Network Incorporation, Laureate International Universities, and Singapore-based Universitas 21 Global.
Having held senior management responsibilities in a plethora of distinguished institutions and multinational companies, Prem's dedication to education and training was acknowledged and he was conferred an Honary Doctorate in Advanced Studies (Honoris Causa) by Universidad Azteca, Mexico. He is the author of two books and is the Charter President of Rotary Club of Delhi Legacy District 3012.