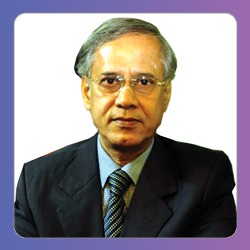 Dr. Pradosh Kumar Adhvaryyu
Dr. Pradosh Kumar Adhvaryyu received Bachelor of Engineering in Electrical from National Institute of Technology (NIT), Durgapur, West Bengal, India in the year 1983 achieving University Gold medal. He also completed Master of Technology from N.I.T, Durgapur. Achieved PhD in Engineering from Jadavpur Uniersity, Kolkata.
His employment experience began as electrical system design engineer in a Manufacturing Industry in 1983. Then switched over to software industry in 1997 and worked as Software Engineer and subsequently as Project Manager in USA, UK and as Business Development Manager for India, Taiwan and Singapore which spans over 8 years.
For last 16 years he has been in Academics and Teaching Electrical Engineering subjects. Currently working as Director of Siliguri Institute of Technology group of colleges, Siliguri, Darjeeling,West Bengal-734009, India.
His areas of interest include Power System Economic dispatch, Optimal Power Flow, Load Flow, Soft computing, Application of meta-heuristic bio-inspired computational techniques to different types of power system/hybrid power system integrating non-conventional resources problems.
He has more than fifteen publications in different peer reviewed SCI journals and four books.