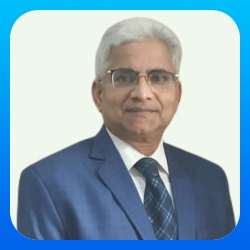 Dr. N. T. Rao has over three decades of result achieving experiences in the fields of education, training, strategic planning, accreditations, institutional governance, and other areas. Before joining MIT WPU, he was the Dean, Mukesh Patel School of Technology Management & Engineering (MPSTME), NMIMS University.
During his career progression, he was associated with several institutions as an educator and professional engineer. Some of the organizations that he worked with include Intercontinental Consultants and Technocrats, New Delhi as a Vice President; VIT University, Vellore as a Senior Professor, Director, International Relations & ABET Accreditation Officer; Government of Botswana as a Principal Roads Engineer; NIT, Kurukshetra as a Lecturer and an Assistant Professor.
Dr. Rao has introduced many initiatives during his stint at MPSTME resulting in the institution being ranked as the No 2 Best Emerging Engineering Education Institution in India Today annual rankings in addition to debuting in NIRF rankings. He has strengthened and further streamlined academic and examination processes. He played a significant role in launching the Engineering and Technology Review Journal of the university. The crowning glory of his achievements at NMIMS was his spearheading the efforts for five engineering programs from scratch and readying them for the prestigious ABET Accreditation of USA.