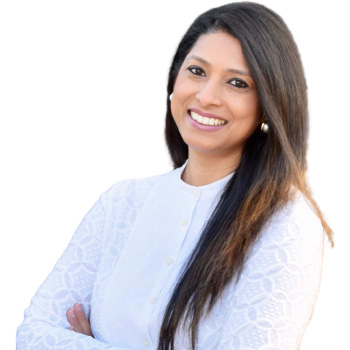 Charu Noheria is the Co-Founder and Chief Operating Officer of Practically. In 2018, she co-founded Practically, an experiential learning app for STEM and has been working to revolutionize the education landscape for the last seven years. Practically's constant innovation to improve the rate of retention of concepts among students has helped the platform raise $9M so far.
Charu has a bachelor's degree in engineering (Computer Science) from R.V. College of Engineering, Bangalore, and an MBA from the University of Illinois-Urbana Champaign. She has over 12 years of corporate experience in operations, technology, strategy and managing global teams. She began her career as a software engineer at Samsung where she developed mobile applications. Later, she joined Lumeris Inc. – one of the largest value-based healthcare IT firms in the United States, as a Strategic Leadership Development Associate and quickly moved up the ranks to become Director-Technology Partnerships.
Most recently, she was chosen to be part of Entrepreneur India's 35 under 35 class of 2021. She was featured in the coveted ORF-GP report on Women in Technology, 2020.
Charu shuttles between Hyderabad and San Francisco Bay Area. She enjoys stargazing, hiking, cooking among other things.
Please visit the website: https://www.practically.com/