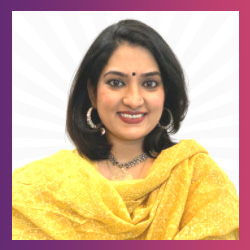 Dr Priti Ojha Is a leader, passionate facilitator, co-learner and teacher coach. She is at present working as the Principal of Delhi International school in sector 23, Dwarka, New Delhi. She has an experience of 19 years in school profile. Starting her career as a primary teacher and today serving as a Principal is a journey with endless stories.
She is a postgraduate in Computer Science from Pune University; Dr Priti went on to complete B.Ed., M.Phil and Ph.D in Computer Science in her zeal to acquire the theoretical moorings of training and teaching. She has Received Award for Most Progressive Principal in National convention of Edu leaders and Most Promising Principal by Global leaders foundation. She has recently been recognized as the LINKEDIN SPOT LIGHT 2019.
1 She is the management committee member of Mira Model School.
2 Honourary Advisor for SPAA India
3 Honourary Advisor for Oxford Eduservice
4 Executive Member of Private School Principal Association
She started her career as a software coder at a reputed software firm. Eventually she took up a profile of an teacher in the school sector as her heart would always get attracted to young minds query and inquisitively. She has been working since 19 years in various reputed schools as a faculty and later as an administrator. She worked with British Council North India school's team, International Coordinator, Local Facilitator, she is Master Trainer and Core skills trainer for various modules. She has conducted numerous workshops for teachers, leaders and other stakeholders in education sector within India and abroad.
1 Recently been a CEDx speaker NEP 2020
2 Awarded as the Most Innovative Leader 2021 by Education Excellence Conclave supported by Ministry of AAYUSH and FIT India
3 Received the MAHARANA PRATAP BRAVERY AWARD by Oxford eduserve.
4 Most Meticulous Mentor from FINER World Foundation
Her journey as a teacher has helped her to be a leader. Her quest to resolve issues of students, teachers, parents and management give her the satisfaction of learning through each solution and in a micro level contribute to the system.