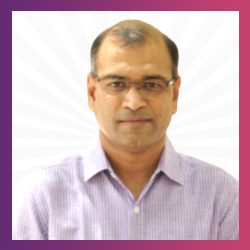 Nitil Gupta – Serial Entrepreneur | Public Speaker | Career Counselor | Ed Tech Expert | International Admission Consultant
A pioneer in the EdTech space, Mr. Nitil Gupta is the FOUNDER of a B2B Ed- Tech company. Driven, Energetic and Passionate about creating value through Education, He is on a mission to create genius minds across the globe. He is well known for counseling and inspiring Teachers, Principals and Students.
Nitil Gupta has been a resourceful Counselor in the field of education since 2002. He has successfully counseled more than 15,000 students through Career Workshops and Seminars in last 18 years.
His dedication as a mentor has helped several students to achieve their dreams. His up-to-date knowledge about all Career streams, makes him conversant on all types of Career.
His primary aim of career counseling is to help students choose the right course and career path that is in tune with their skills and their future expectation .He is utilizing the best in industry resources to conceptualize the counseling solutions with an amalgamation of "What" & "How" of any career and deliver them in innovative ways to the youth.
He has conducted 350+ seminars, workshops on Career Counseling across various cities in India and Abroad.
He has been a panelist in numerous academic competitions in schools like Scindia School, GGHS, IPS School etc. He uses his teaching experience to train Teachers and Counselors in various educational institutions. He has taken various workshops across the country to guide school Principals about the digital education system.